Feature
How to:


Wear a blazer

As the blazer firmly establishes itself as a key piece in every man's wardrobe, we take a look at how you can wear this classic item to create a smart but more fashionable tailored look.
A true men's classic, the blazer first started making appearances in men's fashion a couple of seasons ago and has now well and truly become an essential item that most men invest in. Taking inspiration from a traditional tailored design, blazers now have a contemporary touch from well-cut tweed pieces to relaxed cotton blazers, all taking a modern twist on this classic item of clothing.
The great thing about blazers is that they can be worn for so many occasions, in the office, for a special occasion or a night out. Whether it's adding a smart touch to a casual outfit with jeans or making a smart outfit look a little more edgy, blazers are fast becoming the item of choice for men wanting a fashionable change from the traditional tailored look of a suit.
Blazers are fast becoming the item of choice for men wanting a fashionable touch.
One big trend of the moment is channeling the English heritage look by adding tweed into an outfit; a tweed blazer is a great way to do this. But don't think you need to stick to classic brown tweed here; there are some really edgy grey and blue tweeds around at the moment that look great teamed with some chinos or slim fit jeans.
If you want to keep it simple then a casual cotton blazer or simple grey one will look the part, and the great thing is that this style of blazer can be worn with so many different items too, whether it's jeans for a laid-back approach or some tailored trousers for something smarter.
What you wear under a blazer will depend how smart or casual the look is. The obvious choice is always a shirt, keep it simple with a crisp white one for the smartest of styles, only go for a stripe or print if your blazer is plain. Another great to way to wear your blazer is with a t-shirt or a polo shirt – that's what will give it a more casual touch and is a great option for those smart/casual occasions.
However you choose to style your blazer, it's a great item to invest in and add to your wardrobe. You'll definitely get some great use out of it and we're pretty sure you'll be wondering how you managed before treating yourself to one!
Shop our favourite blazers
»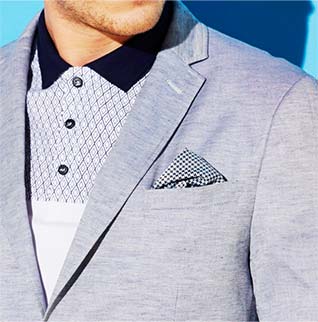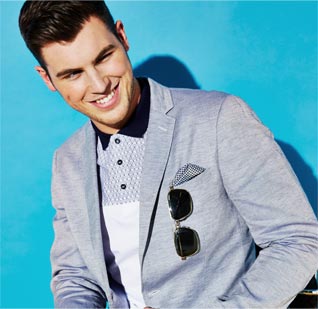 -->
Blazers.
From tweed to cotton, we've a big selection of blazers to choose from at Jacamo.
style
wise.
Want more inspiration? Head over to Style Wise to stay clued up with our tips and advice, plus our great 'How To' guides.
Press lounge.
Keep your finger on the pulse with our latest publications and press releases.