Whatever your fashion problem...Its Jacamo to the Rescue!
I'm not the slimmest of blokes and come in at around 6ft 1" so I find it hard work to get tops that fit. I'm a 2XL and even t-shirts and shirts that are my size tend to come up short.
Alan, Bristol
Many tops in bigger sizes are just wider, which can work if you're not tall, but if you are then it can make it difficult to tuck in your shirt. We have a great range of tall menswear that's longer than your average. It includes a wide selection of shirts and t-shirts for the taller bloke – ideal if you need a little extra breathing room!
Martin Roberts, Jacamo Menswear Buyer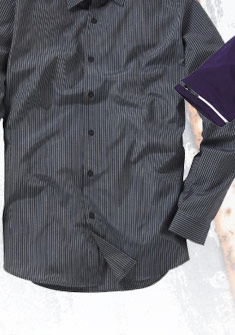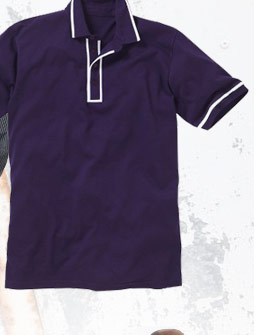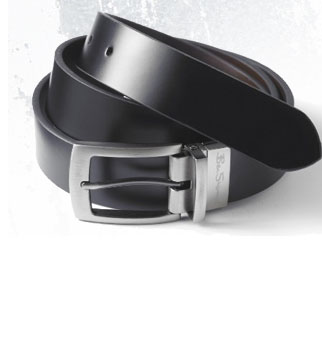 I like to dress smartly for work but find it difficult to get belts that fit – especially smart ones. I prefer to wear my trousers at my waist rather than my hips so I need a bigger size!
Richard, Nottingham
Our range of accessories has belts up to a 4XL in smart styles, and from our big brands. Try this leather belt by Ben Sherman, it comes in sizes up to 4XL and it's reversible, wear it on the black side for work and brown with jeans; Or try our own version, it comes in sizes up to 3XL and it's great for formal wear.
Claire Christopherson, Jacamo Accessories Buyer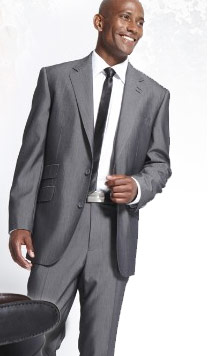 I take a size 15 shoe, and I find it really hard to find anything but trainers that will fit me. Most shops only seem to go up to a 13, and I really need some smart shoes that fit.
Matthew, Sunderland
We hear from a lot of blokes that they struggle to get shoes that are bigger than a size 13. That's why our range goes up to a 15, with some in a size 16. So try some of our smart shoes on for size, we're sure you'll be happy!
Gabrielle Barnes, Jacamo Footwear Buyer.