Jacamo: A great range of big men's clothing



– The perfect place to shop for style and fit!

Jacamo.co.uk is the perfect place to shop for men's clothing. The Jacamo range has a fantastic choice of men's fashion in a big size range; whether you're a medium or 5XL you'll find plenty to choose from! The Jacamo range of bigger menswear has everything you need from coats and jackets to tops, jeans and more.
Big Men's Coats & Jackets
The Jacamo range of men's coats and jackets are perfect for wrapping up in autumn and winter choose from a selection of smart coats, casual jackets and waterproofs so you'll be ready for anything. Just find your size from medium – 4xl men's clothing and 5xl menswear.
Fashionable big men's jeans in sizes up to 5XL
We take pride in our collection of men's jeans and our big size range! We've a great choice of jeans from smart styles to slouch as well as a range of colours, sizes and even lengths. You can choose a pair of jeans to fit you perfectly , from waist size to leg length, style and colour! Our short men's jeans and short length jeans are ideal!
Pyjamas, dressing gowns and more
We know it's important that you get both the right fit and style from your men's nightwear, so whether you're looking for big men's pyjamas or even just a bathrobe you'll find some great choices at www.jacamo.co.uk.
Underwear; boxers, briefs and socks
Jacamo even has a great choice of large size underwear so if you need boxer shorts in big sizes, men's briefs or even just socks for men you'll find them in our bigger menswear range.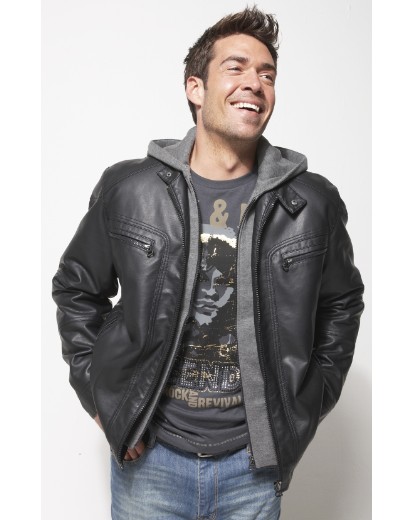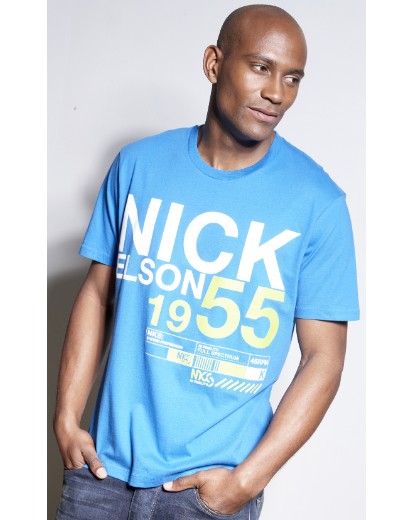 Smart tailoring in big mens' sizes
Sometimes you need that little extra sprucing up and a tailored suit is guaranteed to do the trick! Choose a stylish suit from our range of big men's tailoring in sizes up to 5XL and you'll look great in no time! Just choose a smart shirt, tailored suit, tie and shoes to get your perfect work look or formal outfit. You can even get smart leather belts in big sizes so you know you'll look your best
Stylish Tops; graphic t-shirts & shirts
The Jacamo range of men's tops is fab for the bigger guy. We've everything from smart shirts to casual styles as well as graphic t-shirts, jumpers and cardigans so you know you'll look great in styles that have been made to fit and suit the bigger man! Choose from our fantastic choice of funny t-shirts and big men's graphic tops in sizes up to 5XL.
Trousers & shorts in big sizes
If you struggle to find trousers and shorts that fit then our range of bigger men's trousers is ideal. We've a huge range of styles in sizes from medium, large and XL to XXL 3XL and 4XL mens clothing. We even have a great choice of 5xl clothes for men!
Brands
Don't forget Jacamo.co.uk has a huge range of branded menswear from over 40 big name brands. Many of them make bigger sizes exclusively to Jacamo ; so you won't find them in 5XL anywhere else. Our range of brands includes everyone from Adidas, Ben Sherman and Boxfresh through to Slazenger and Teddy Smith in sizes through to 4xl mens clothing and 5xl.