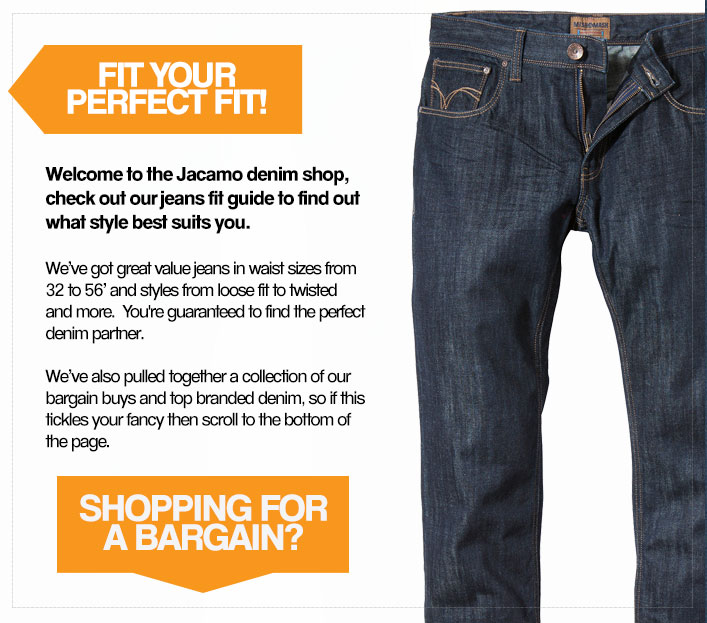 Regular fitting jeans are the safest option if you're unsure on style selection and should complement any sports jacket or sweatshirt. The fit doesn't widen or taper throughout the leg, just a simple, classic denim cut to suit most builds.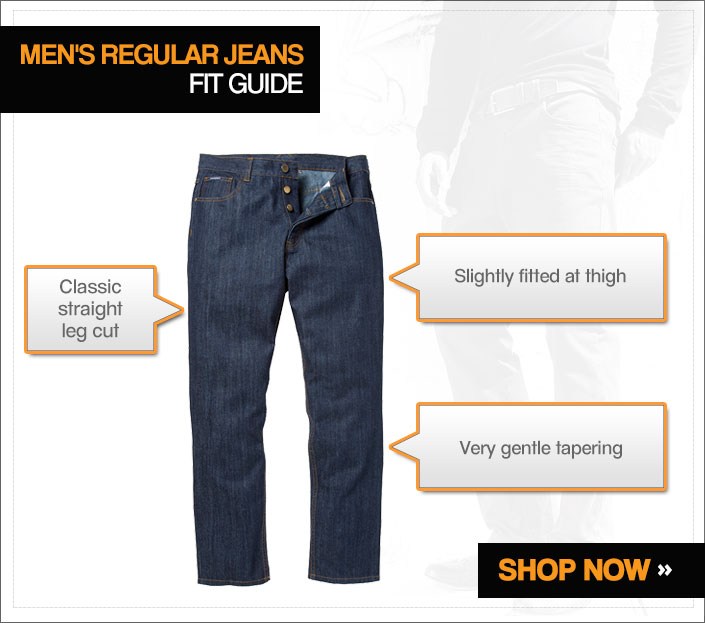 Loose fit jeans are best suited to the larger body build. The fit is likely to suit most casual clothing styles although should probably be avoided for more formal occasions. A relaxed fit from the waist to ankle, not suited for taller men with slimmer legs.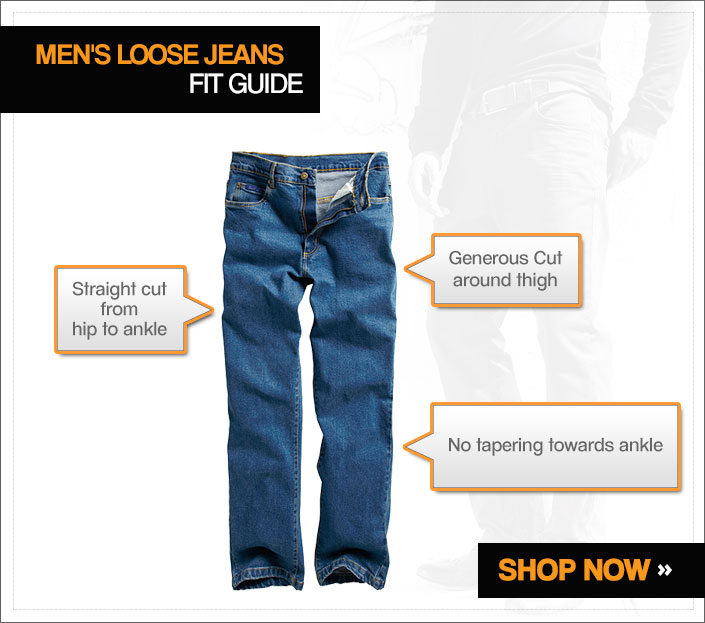 Boot cut jeans are an immensely popular style, ideal for wearing with boots or hi tops, although commonly worn with trainers as well. Cut to complement most builds, balancing body shape well. The fit is slightly slimmer around the knee, then wider around the ankle.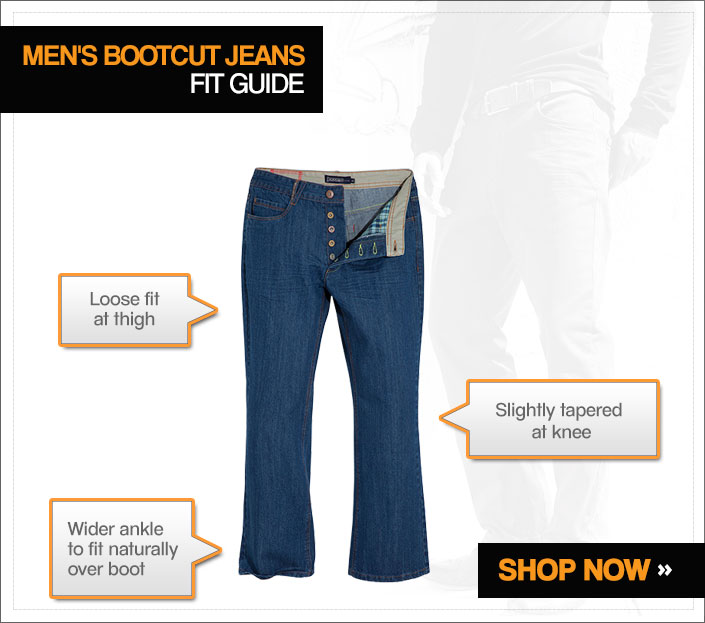 Twisted jeans are perfect if you're opting for a more defined style. Ideal to match up with either casual trainers, a boot or boat shoe. The side seem twists forward for stylish finish, with a slightly tapered fit toward the ankle.