Either early or late, browse our
Christmas Gifts

'Tis the season to be jolly. Get whatever you need, from stocking fillers to premium gifts, from Christmas jumpers to our socks and slippers. whether you're saving or splurging, we got you.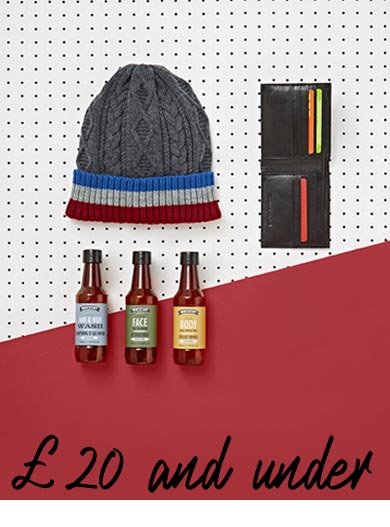 Shop Now
Christmas Gifts For Him
'Tis the season to be jolly - and it is a lot easier to feel good when you look good. That's why we at Jacamo have got you covered by providing you with winter clothes for men that'll make you the star of the Christmas party. If you want to get into the festive spirit with men's Christmas jumpers, or just buy bottles of spirits (which make the perfect Christmas gifts for men) you've come to the right place.
With a huge selection of men's winter style clothes, including thick winter coats to keep out the cold and durable boots for braving the ice, you can be kitted up and ready to go with minimal effort. Who said snow had to get you down anyway?
As well as helping you tackle winter in style, we're going to help with the chore of Christmas shopping too. Thank us later. Gone are the days when you need to drag yourself through shop after shop to find an acceptable gift, we have put together a collection of premium presents for men that are sure to impress. The best part? You don't even have to get out of bed to buy them.
If you don't want to splash the cash, but still need to tick off of your Christmas list, our £20 and under Christmas gifts for him category is your go-to-guy. With a range of items including everything from stocking fillers to essential items like socks, all for prices that don't break the bank, not even Santa Claus himself could give gifts this good.
Whether you're buying for the dad that has it all, or the boss who needs cheering up with a novelty gift, you'll find it here at Jacamo and still have time (and money) left to treat yourself. Do Christmas right this year.