20% off* your first order when you open a JacamoPay account
Credit is subject to status. Terms and conditions apply.*
Representative
24.9%APR Variable
The Benefits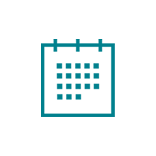 Spread the cost †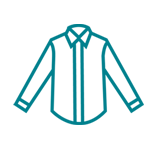 Only pay when you find your fit ‡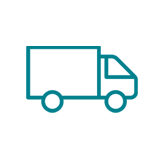 3 months free delivery & returns **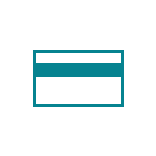 Pay by Direct Debit
Just Remember
† If you choose to spread the cost by using a Jacamo Pay account, it will cost you more and take you longer to pay off than if you pay for the items in full.
‡ We'll send your first statement within 28 days of opening your account and every 28 days thereafter, which will explain how much you'll need to pay and when.
** 3 months free delivery offer subject to terms and conditions. Please see full offer terms and conditions below.
*20% off your first order when you open a personal credit account, subject to a successful credit application the discount will be automatically applied at checkout. Discount can only be used one and not in conjunction with any other offer. Discount includes clothing and footwear only. Excludes sale, outlet, large appliances, electricals and toys. Offer available to new credit customers and existing non-credit customers switching to a personal credit account that apply and are accepted between 03/07/2019 and 15/09/2019
J D Williams & Company Limited trading as Jacamo. Registered in England No. 178367. Registered Office: Griffin House, 40 Lever Street, Manchester, M60 6ES is authorised and regulated by the Financial Conduct Authority (Firm Reference Number: 311618) for activities limited to the sale and administration of consumer credit and general insurance products, a list can be found on the FCA Register https://register.fca.org.uk. VAT No 148 8796 03.
Click for Full Offer Terms & Conditions
Delivery & Returns **The Jacamo Unlimited Free 3 month offer gives you unlimited next day, nominated day or click & collect delivery for free for 3 months. If your order includes a product to which supplementary delivery charge applies, you will still be charged for these.
Where supplementary delivery charges apply these are clearly detailed on the product pages and in your shopping basket prior to placing your order.
This offer is only available to individuals residing in the UK and for delivery to UK addresses. The offer is only available to new Jacamo accounts registered from 28th September 2018 and you must place an order for the offer to be validated. Offer is only valid for accounts set up on the internet and not over the telephone. However, once you have Jacamo Unlimited Free 3 month offer you can use it on the telephone or on the internet.
By opening a Jacamo account from 28th September, you expressly accept that we will start to provide you with the benefits of our Jacamo Unlimited Free 3 month offer from the date of purchase. Your Jacamo Unlimited 3 month offer will cease at the end of the 3 month period. You can then choose to buy the 12 months Unlimited Subscription at any time.
All orders placed are subject to our standard terms and conditions and standard delivery timescales.
Your Jacamo Unlimited Free 3 month offer is subject to acceptance by Jacamo. We reserve the right to amend the Jacamo Unlimited Free 3 months offer terms and conditions at our discretion and we will inform you of any significant changes.